The Day Trader's Manual: Theory, Art, and Science of Profitable Short-Term Investing
ISBN: 978-0-471-51406-0
352 pages
December 1992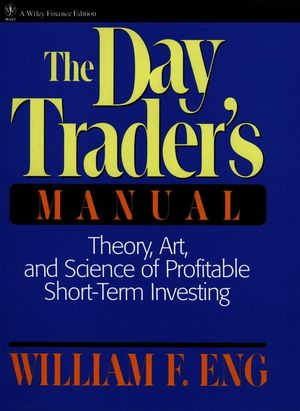 Presents day traders with a systematic and rational framework for decision-making in the futures, options and equities markets. Offers complete coverage of day-trading methods including price, time and volume analysis techniques, money and position management strategies, trading systems, computerized trading tactics and much more.
See More
THE THEORY OF DAY TRADING.

Time, Price, and the Day Trader.

Strategies for Profitable Day Trading.

Day Trading Approaches Defined by Market Action.

Chaos Theory and the Day Trader.

THE SCIENCE OF DAY TRADING.

Tape-Reading Techniques.

Spread Trading.

Trading Market Profile.

Using Chart Patterns.

Mathematical Approaches to Day Trading.

Sequential Patterns in Day Trading.

Elliott Wave Theory and Day Trading.

THE ART OF DAY TRADING.

Cases.

Appendix.

Bibliography.

Index.
See More