Textbook
The Experimental Foundations of Modern Immunology, 4th Edition
ISBN: 978-0-471-51707-8
506 pages
January 1991, ©1991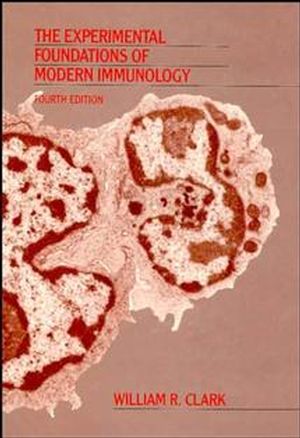 Adheres to the principle that immunology is best taught by examining those key experiments that have led to our present understanding of how the immune system works--not by simply lumbering students with a compendium of facts. Wherever possible, the book describes the original experiments and resulting data, ranging from classical experiments of the late 19th century to the very latest advances in molecular immunology. In addition, a final section discusses recent advances in immunology as they apply to human disease. The first text on immunology to use this experimental approach, it has been much-copied but remains the most comprehensive text of its type in the field and is suitable for courses at any undergraduate level.
See More
The Forest Before the Trees: An Overview.

Structure of the Immune System.

ANTIBODIES.

Resolution of the Basic Structure of Immunoglobulins.

The Properties and Fine Structure of Immunoglobulins.

Genetic Basis of Immunoglobulin Structure.

Structure-Function Relationships in Antibody Molecules.

Complement.

MAJOR HISTOCOMPATIBILITY GENE COMPLEXES.

Historical Development of the Concept of Major Histocompatibility Gene Complexes.

Biochemistry and Molecular Genetics of Major Histocompatibility Gene Complexes.

THE CELLULAR BASIS OF IMMUNE RESPONSIVENESS.

Lymphocyte Subpopulations.

The Basic Biology of T Cells and B Cells.

The Humoral Immune Response.

Immunological Tolerance.

Cell-Mediated Cytotoxicity.

IMMUNOLOGY AND HUMAN HEALTH.

Immunity to Infection.

Reactions of Immunological Injury: Hypersensitivity and Autoimmunity.

Immune Deficiency Diseases.

Clinical and Experimental Organ Transplantation.

Immunity and Cancer.

Appendices.

Glossary.

Index.
See More