Optical Communications, 2nd Edition
ISBN: 978-0-471-54287-2
368 pages
February 1995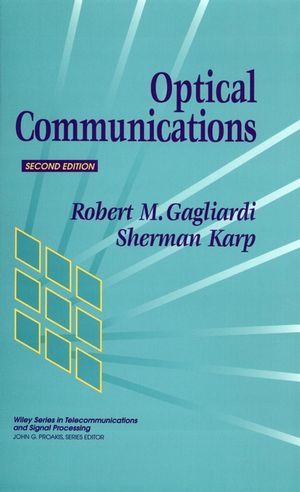 This updated edition concentrates on modern analysis and design. Includes new material in the key areas of digital communications, fiber optics, lightwave networks, atmospheric channels and space links--all of which are now critical topics in optical applications. Contains brief sections on optical hardware and device descriptions. Features new homework problems and references.
See More
The Optical Communication System.

Optical Field Reception.

Photodetection.

Noncoherent (Direct) Detection.

Coherent (Heterodyne) Detection.

Optical Digital Communications.

Fiberoptic Communications.

Fiber Networks.

The Atmospheric Optical Channel.

Pointing, Acquisition, and Tracking in Space Optics.

Index.
See More