Profit and the Environment: Common Sense or Contradiction?
ISBN: 978-0-471-55945-0
256 pages
January 2002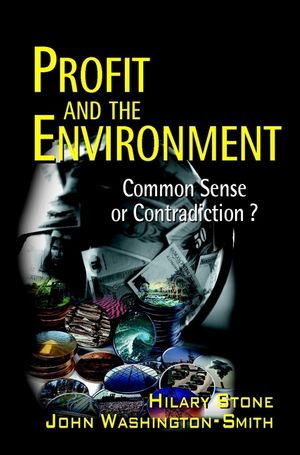 How companies are staying in the black-by going green
Adopting "green policies" is now essential to maintaining a company's healthy public image, and their bottom line. No longer a "fringe" issue, adhering to policies that protect the environment is also a matter of law. Companies that seriously violate environmental regulations are prosecuted, their reputations and share value damaged. Written by a former environmental lawyer and an environmental consultant, this informative book explains the benefits obtained through a sound environmental policy and how to finance environmental strategies that will favorably impact the bottom line. Complete with case studies of major companies (such as Shell and BP) as well as international examples, this book presents expert, up-to-date advice on how an environmental policy can be successfully managed
to benefit both the company and investor alike.
See More
Acknowledgements.

List of Abbreviations.

A Brief Introduction to the Environment

PART I A CHANGING WORLD

1 The Environment

Introduction

Climate change

Population growth

Water resources

Disappearing forests

Depletion of fish stocks

Industrial pollution

Sustainable development

The European Union

The Bellagio Principles

Conclusion

2 The Rapid Development of Environmental Law

Introduction

How US law is made

The EU legislative system

The development of environmental law

US law on the atmosphere

EU air pollution regulation

Water regulation in the US

EU water law

Contaminated land: the US perspective

EU contaminated land regulation

US waste regulation

EU waste regulation

Conclusion

3 Reputational Issues

Introduction

What is reputation?

Stakeholders

Making a corporate commitment

Reputation and shareholder activism

Reputation and strategic partnership

Reputation and the unthinkable

Conclusion

PART II THE CORPORATE RESPONSE

4 Environmental Accounting and Reporting

Introduction

The emergence of environmental accounting

Environmental issues in financial accounting

Definition of environmental costs

Environmentally induced costs: assets or expenses

THE IASC approach

Summary of environmental accounting

Environmental reporting

Different approaches to environmental reporting

GRI sustainability reporting guidelines

Independent review

Conclusion

5 Socially Responsible Investing

A short history of ethical investment

Research methodology

The Morley approach

The Friends Provident system

The Dow Jones sustainablility group index

The FTSE4Good indices

Risk issues

The Turnbull Report

Shareholder engagement

6 The Sustainable Company: Some Case Studies

Introduction

Bristol-Myers Squibb

ICI

UBS

7 How to Identify a Strong Performer

Introduction

The environment: spurring the next revolution?

Environmental management systems

Communicating between companies and investors

Conclusion

8 SMEs and the Environment

Introduction

Definitions of an SME

Environment: perceived attitudes of SMEs

SMEs and environmental management

Climate change levy and other issues

Environmental reporting and accounting

9 Final Thoughts

Bibliography

Index
See More
HILARY STONE is a specialist in environmental law. Originally a lawyer in private practice specialising in advising corporate clients on environmental issues, she currently lectures at the Centre for Environmental Research, Brunel University .

JOHN WASHINGTON-SMITH is an independent environmental consultant specialising in environmental management, auditing and training. He was previously the RAF's head of environmental policy, which gave him considerable experience of managing both environmental and public relations issues.
See More