Quantum Mechanics, 2 Volume Set
ISBN: 978-0-471-56952-7
Paperback
1524 pages
November 1992
US $260.00

Add to Cart
This price is valid for United States. Change location to view local pricing and availability.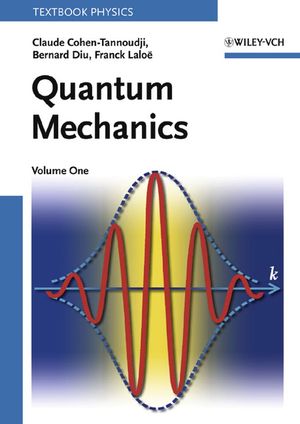 Waves and Particles.
Introduction to the Fundamental Concepts of Quantum Mechanics.
The Mathematical Tools of Quantum Mechanics.
The Postulates of Quantum Mechanics.
Application of the Postulates to Simple Cases: Two Level Systems and Spin 1/2 Systems.
The One Dimensional Harmonic Oscillator.
General Properties of Angular Momentum in Quantum Mechanics.
Particles in a Central Potential.
The Hydrogen Atom.
An Elementary Approach to the Quantum Theory of Scattering by a Potential Electron Spin.
Addition of Angular Momenta.
Stationary Perturbation Theory.
An Application of Perturbation Theory.
The Fine and Hyperfine Structure of the Hydrogen Atom.
Approximation Methods for Time-Dependent Problems.
Systems of Identical Particles.
APPENDICES.
Fourier Series and the Fourier Transform.
The Dirac "Function."
The Lagrangian and Hamiltonian in Classical Mechanics.