Asymmetric Catalysis In Organic Synthesis
ISBN: 978-0-471-57267-1
400 pages
February 1994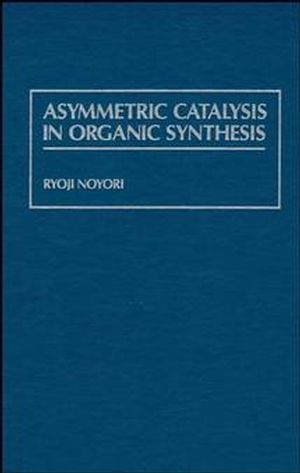 Deals with basic principles of asymmetric catalysis focusing on its synthetic significance. Covers homogeneous asymmetric hydrogenation, asymmetric catalysis via chiral metal complexes, heterogeneous catalysis and non-organometallic catalysis. The collection of a range of stereoselective reactions illustrate various strategies and methodologies as well as their general utility.
See More
Homogeneous Asymmetric Hydrogenation.

Enantioselective Isomerization of Olefins.

Asymmetric Catalysis via Chiral Metal Complexes: Selected Examples.

Enantioselective Addition of Organometallic Reagents to Carbonyl Compounds: Chirality Transfer, Multiplication, and Amplification.

Three-Component Synthesis of Prostaglandins.

Asymmetric Catalysis with Purely Organic Compounds.

Heterogeneous Asymmetric Catalysis.

Index.
See More