Textbook
Energy and Problems of a Technical Society, 2nd Edition
ISBN: 978-0-471-57310-4
512 pages
February 1993, ©1993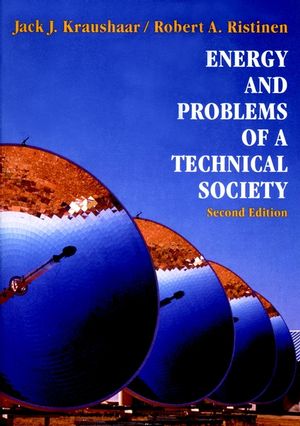 Designed to bring an understanding of the technological problems regarding our present society to students with no science background. Covers energy use in human history, its diverse sources, safety aspects, storage conservation and environmental problems. This edition includes the many changes which have taken place in issues involving energy and the environment during the past decade. A variety of current statistical information, numerous new problems and recommended outside reading material has been added.
See More
Energy Fundamentals.

Energy from Fossil Fuels.

Heat Engines and Electric Power.

Nuclear Energy.

Environmental and Safety Aspects of Nuclear Energy.

The Uses of Solar Energy.

Alternative Sources of Energy.

Energy Storage.

Energy Conservation.

Plant and Food Production.

Radiation and Man.

Transportation.

Pollution of the Atmosphere.

Water--The Resource and Its Pollution.

Noise.

Nuclear Weapons.

Appendices.

Answers to Selected End-of-Chapter Problems.

Index.
See More