Horticultural Reviews, Volume 16
ISBN: 978-0-471-57337-1
406 pages
August 1994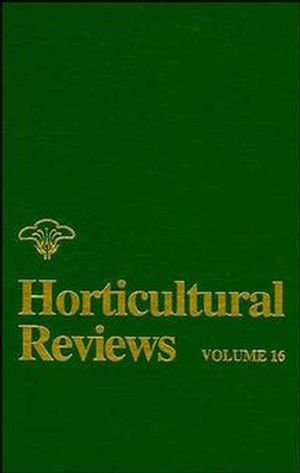 Molecular and Genetic Approaches to the Study of Plant Hormone Action (M. Guiltinan & J. Deikman).

Cellular Mechanisms of Salt Tolerance in Plant Cells (M. Binzel & M. Reuveni).

Truffles and Their Cultivation (G. Giovannetti, et al.).

Presowing Seed Priming (C. Parera & D. Cantliffe).

Sapindaceous Fruits: Botany and Horticulture (H. Tindall).

Apple Flavor (E. Yahia).

New Concepts in Pruning Grapevines (J.-V.

Possingham).

Mechanical Harvesting of Berry Crops (A. Dale, et al.).

Indexes.
See More