Plant Breeding Reviews, Volume 13
ISBN: 978-0-471-57343-2
400 pages
November 1995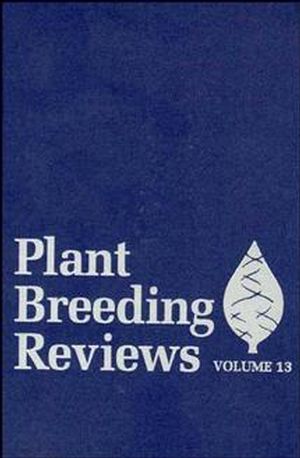 Dedication: Arlen D. Draper: Blueberry Wizard (J. Hancock & G. Galletta).

Genetic Markers and Plant Genetic Resource Management (P. Bretting & M. Widrlechner).

Honeycomb Selection Designs (A. Fasoulas & V. Fasoula).

Breeding for Negatively Associated Traits (W. Yan & D. Wallace).

Long-Term Pollen Storage (W. Hanna & L. Towill).

Inbreeding Depression in Alfalfa and Cross-Pollinated Crops (J. Jones & E. Bingham).

Cereal Transformation Through Particle Bombardment (A. Casas, et al.).

Breeding Perennial Rye (R. Reimann-Philipp).

Genetics of Wheat-Rust Interaction (R. Sawhney).

Origin, Evolution, and Breeding of Grapefruit (F. Gmitter).

Indexes.
See More