Waste Containment Systems, Waste Stabilization, and Landfills: Design and Evaluation
ISBN: 978-0-471-57536-8
608 pages
September 1994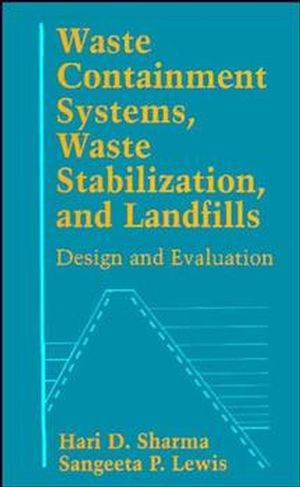 The most comprehensive design reference available on remediation techniques, waste disposal methods and various waste containment systems. Covers several important new issues such as the regulatory structure of RCRA Subtitles C and D; subsurface flow and transport of contaminants; liner systems, leachate collection and removal systems for landfills; and seismic stability analysis of landfills. Describes new waste stabilization technologies including the process of converting non-solid toxic waste into inert solids.
See More
Waste Characterization and Soil-Waste Interaction.

Geosynthetics in Waste Containment and Cover Systems.

Low-Permeability Liner and Drainage Materials.

Contaminant Transport: Advection-Dispersion Flow Through Low-Permeability Soils.

Sludge Solidification and Stabilization.

Vertical Barriers: Slurry Walls.

Liner Systems for Landfills and Surface Impoundments.

Leachate Collection and Removal Systems.

Stability Analyses and Design.

Appendices.

Index.
See More