Advances in Art Therapy
ISBN: 978-0-471-62894-1
461 pages
April 1989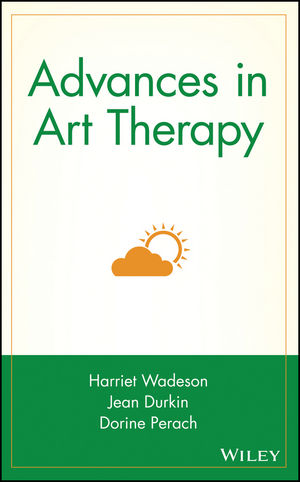 Presents new ways in which art therapy is being used. Describes a wealth of cases where art therapy has been used with bereaved children, refugees, psychotics, psychosomatic patients, and many others. Discusses a variety of methods employed by art therapists, including the creative use of photography, video, computers, and psychodrama. Describes ways of introducing art therapy to children, and a new method of working with depressed patients. Also covers training issues, such as countertransference through art-making, using art in supervision, and training in termination.
See More
NEW POPULATIONS.

Cross-Cultural Dimensions of Art Psychotherapy: Cambodian Survivors of War Trauma.

West Indian Children and Their Families: Art Therapy with New Immigrants.

Art Therapy for Bereaved Children.

A Mother's Art Therapy Group in a Short-Term Psychiatric Setting.

Art Therapy for Battered Women.

The Arts in Therapy with Survivors of Incest.

Making Art in a Jail Setting.

Fighting Cancer with Images.

Engaging the Somatic Patient in Healing Through Art.

Severe Head Injury and Its Stages of Recovery Explored Through Art Therapy.

Art Therapy for Patients with Alzheimer's Disease and Related Disorders.

Art Therapy with the Unidentified Patient.

Artistic Giftedness in the Multiply Handicapped.

NEW METHODS.

Visual Transitions: Metaphor for Change.

Art Therapy and Computers.

The Marriage of Art Therapy and Psychodrama.

Six Starting Points in Art Therapy with Children.

``Barrier'' Drawings for Depressed Patients.

ART THERAPY TRAINING.

Addressing Countertransference Through Image Making.

A Model for Art Therapy Supervision Enhanced Through Art Making and Journal Writing.

The Art Therapy Termination Process Group.

Author Index.

Subject Index.
See More