International Accounting Standards Explained
ISBN: 978-0-471-72037-9
484 pages
December 2000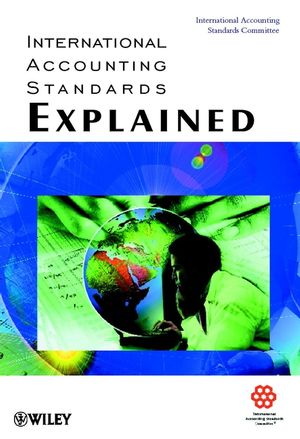 International Accouting Standards Explained is an introduction to IASC and to the requirements of the IAS. It outlines how the standards are used on a daily basis by companies in preparation of their financial statements.

It offers a detailed description of the International Accounting Standards Committee and how it is structured. It examines the use of IAS from a practice orientation and looks at the main components of the financial statements, including questions of recognition and measurement of key financial statement items.

There is also a discussion of the IASC Framework for the Preparation and Presentation of Financial Statements. The framework provides a foundation for the development of new standards and is used as reference for applying IAS in the absence of detailed application guidance.
See More
Preface.

An Important Note About IASC Standards.

GENERAL DESCRIPTION OF IASC.

INTERNATIONAL ACCOUNTING STANDARDS.

Fundamentals of International Accounting Standards.

Financial Statement Presentation.

Accounting for Assets.

Accounting for Liabilities.

Accounting for Revenue and Expenses.

Financial Instruments.

Corporate Groups.

Glossary.

Index.
See More
The International Accounting Standards Committee (IASC) is an independent organisation, established in 1973 with the objective of harmonising the accounting principles that are used by businesses and other organisations throughout the world. as currently constituted, membership includes 153 professional accounting bodies in 112 countries representing 2 million accountants. The board of ISAC has 16 members and is responsible for developing and approving Internation Accounting Standards.
See More