Nonprofit Essentials: Managing Technology
ISBN: 978-0-471-73838-1
267 pages
March 2006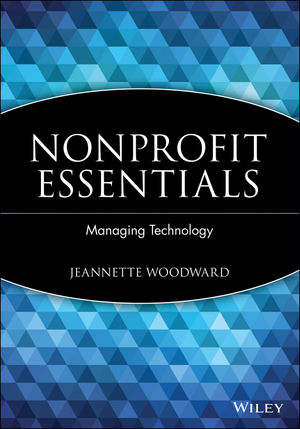 "Nonprofit Essentials: Managing Technology is a comprehensive work. Suitable for any size organization, the book is distinguished by its focus on 'the human factor' along with volumes of technology information. It should prove to be an invaluable resource for administrators, volunteers, and trustees who must ensure their organization's effective use of technology."
--Richard F. Hobson, President Hobson Renaissance Solutions LLC
See More
Preface.
Chapter 1. Getting Started with Technology.
Chapter 2. Technology Planning for the Small Organization.
Chapter 3. Technology Planning for Mid-Size and Larger Organizations.
Chapter 4. Computer Applications for Nonprofit Organizations.
Chapter 5. Obtaining Technical Support.
Chapter 6. Hiring Technical Staff.
Chapter 7. Training Volunteers and Staff.
Chapter 8. Supervising Technical Volunteers and Staff.
Chapter 9. Safeguarding Essential Information.
Index.
See More
Uses real-world examples, exhibits, and tips and techniques alongside the text to help the reader comprehend the subject matter all at once.
Book includes such valuable resources as sample interview questions, application forms, evaluation forms, job descriptions, and a checklist of technical qualifications.
See More