Adventures in Chemical Physics: A Special Volume, Volume 132
ISBN: 978-0-471-73842-8
399 pages
November 2005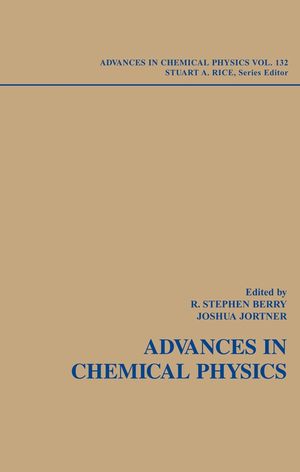 Adventures in Chemical Physics continues to report recent advances with significant, up-to-date chapters by internationally recognized researchers from a variety of prestigious academic and professional institutions such as McGill University, the University of Pennsylvania, the Lawrence Berkeley National Laboratory, Tel Aviv University, and the University of Chicago.
See More
Dynamical Models for Two-Dimensional Infrared Spectroscopy of Peptides 1
By Robin M. Hochstrasser
Energy Transfer and Photosynthetic Light Harvesting 57
By Gregory D. Scholes and Graham R. Fleming
Second- and First-Order Phase Transitions in Molecular Nanoclusters 131
By A. Proykova, I. P. Daykov, and R. Stephen Berry
A Calculus for Relating the Dynamics and Structure of Complex Biological Networks 151
By R. Edwards and L. Glass
Analysis and Control of Ultrafast Dynamics in Clusters: Theory and Experiment 179
By Vlasta Bonacic-Koutecky, Roland Mitric, Thorsten M. Bernhardt, Ludger Wöste, and Joshua Jortner
Ultracold Large Finite Systems 247
By Joshua Jortner and Michael Rosenblit
Author Index 345
Subject Index 369
See More
R. Stephen Berry
is a James Franck Distinguished Service Professor Emeritus and member of the Department of Chemistry faculty at the University of Chicago.  He received his BA and PhD from Harvard University.  He is a Fellow of the American Academy of Arts and Sciences, a Foreign Member of the Royal Danish Academy of Sciences, and has received among various other accolades the Alfred P. Sloan Fellow (1962-66).  Professor Berry's research explores the topics of structures, properties and dynamics of clusters and biopolymers, dynamics of few-body systems, and finite-time thermodynamics.
Joshua Jortner is a Professor Emeritus at the School of Chemistry at Tel Aviv University.  He received his Master of Science in Physical Chemistry and his PhD from the Hebrew University in 1960.  He is a Fellow of the American Physical Society and a member of the American Chemical Society, and has received a myriad of awards and honorary degrees.  His research includes the exploration of the phenomena of energy acquisition, storage and disposal in isolated molecules, clusters, condensed phases and biophysical systems.
See More