The Art of Problem Solving in Organic Chemistry
ISBN: 978-0-471-84784-7
336 pages
February 1987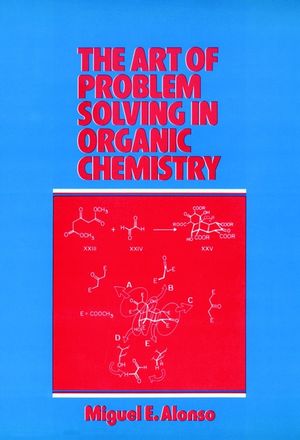 For students of advanced organic chemistry, this text develops problem-solving skills using fifty-six challenging, organic chemistry problems covering a wide variety of chemical systems. Concentrates on necessary and fundamental concepts in the introductory chapters. Valuable not only as a study guide and source of interesting problems, but also as an illustration of reactions and phenomena of general interest.
See More
Partial table of contents:

The Rules of the Game.

Slow Motion, Deep Insight.

Clear Drawings, Three-Dimensional Structures.

Preserve Atoms in Place, Keep Things Simple.

Atom and Bond Budgets.

Fragmentation of Bicyclobutane by Way of Anti-Bredt Intermediates.

Acidic Fragmentation in the Course of a Clever Synthesis of Alpha--Methylene Butyrolactones.

A Local Oxidation at the Unexpected Site by Bromination at the Expected Site.

Vicinal Migrations with Stereocontrol.

Hydrazine Used for Ring Mutation.

A Stepwise Electron Transfer That Requires Two Moles of Oxidant.

Circuitous Oxidation With Lead Tetraacetate.

Multifaceted Performance of Grignard Reagent.

A Potentially Complex Wagner--Meerwein Rearrangement Made Simple.

Strange Involvement of Nonfunctionalized Isopentyl Side Chain.

A Case of X-Ray Data Yielding the Wrong Structure Due to Interference of Organic Chemistry.

Reaction Index.
See More