Physical Methods of Chemistry, Volume 3, Part A, Determination of Chemical Composition and Molecular Structure, 2nd Edition
ISBN: 978-0-471-85041-0
624 pages
August 1987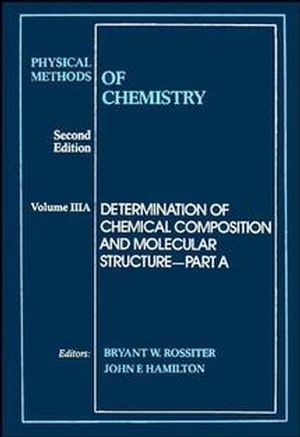 Infrared and Raman Spectroscopy (J. Durig and J. Sullivan).

Diffuse X-ray Scattering (R. Scaringe and R. Comes).

Atomic Spectrometric Methods (Winefordner and M. Epstein).

Neutron Activation Analysis (V. Guinn).

Mass Spectroscopy (J. Roboz).

X-ray Fluorescence and Energy Dispersive Analysis (L. Birks and J. Gilfrich).

Radiotracer Techniques (G. Choppin and J. Rydberg).
See More