Building Your Business Plan: A Step-By-Step Approach
ISBN: 978-0-471-88358-6
297 pages
January 1985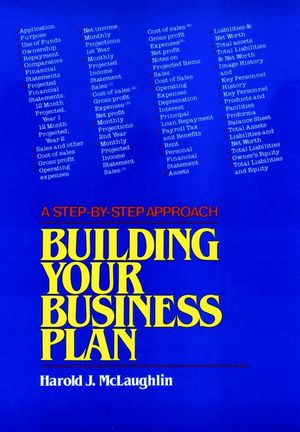 The first book to take the reader step by step through the writing of an effective business plan. Covers the establishment of a charter with a suggested plan outline designed for the most effective presentation. Topics are highlighted by way of a case study in which a start-up company develops a business plan. The competitive environment surrounding the company and its primary competitor are taken into account as it shows readers how to develop a one-, three-, or five-year plan.
See More
Company Organization and Product Service Definition.
Market Analysis and Market Planning: An Essential Requirement.
Revenue Distribution.
Allocating Income and Outgo for Maximum Profit.
Competitive Data Sources and How to Evaluate Your Information.
Examples of Competitive Successes and Failures.
Department Plans.
Financial Reports.
Putting it All Together.
A Summary.
Index.
See More