International Review of Industrial and Organizational Psychology, Volume 6, 1991
ISBN: 978-0-471-92819-5
412 pages
August 1991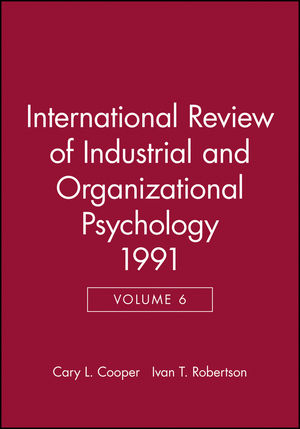 Recent Developments in Industrial and Organizational Psychology in People's Republic of China (Z. Wang).

Mediated Communication and New Organizational Forms (J. Andriessen).

Performance Measurement: A Multi-Discipline View (D. Ilgen & J. Schneider).

Ergonomics: Trends and Influences (E. Megaw).

Aging and Work (D. Davies, et al.).

Methodological Issues in Personnel Selection Research (H. Schuler & A. Guldin).

Mental Health Counseling in Industry (N. Swanson, et al.).

Person-Job Fit: A Conceptual Integration, Literature Review, and Methodological Critique (J. Edwards).

Job Satisfaction: Dispositional and Situational Influences (R. Arvey, et al.).

Index.
See More
More in this series