1 Hour Web Site: 120 Professional Templates and Skins
ISBN: 978-0-471-93338-0
Paperback
504 pages
October 2006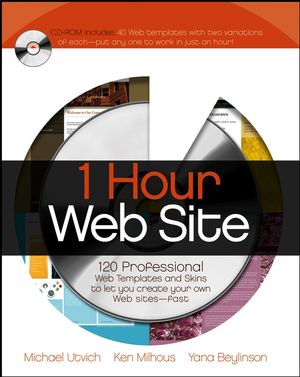 This title is out-of-print and not currently available for purchase from this site.
Michael Utvich
is a communications and marketing professional,award-winning author of seven books,and consultant focusing on businessapplications of computer technology.His consulting client list includes such corporations as Oracle, Microsoft, IBM, and others.
Ken Milhous is the principal of Graphic Odyssey, a vangard design and programming firm with a comprehensive customer list of small, medium, and Fortune 500 companies.
Yana Beylinson is the principal of Liquid Pixel Studio, an innovative Web and graphic design company. She has worked with such clients as the Archdiocese of New York, Coach,and many others.