International Money and Foreign Exchange Markets: An Introduction
ISBN: 978-0-471-95320-3
276 pages
July 1996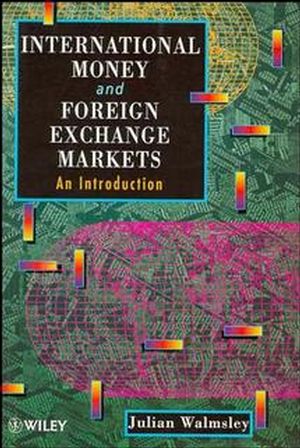 Walmsley is a well-known financial author and a respected authority in international investing, trading and risk management. In this superb introductory text, he discusses the enormous changes which have occurred during the past few years in foreign exchange markets and the impact they will have on the manner in which international business will be conducted over the next decade. Includes comprehensive coverage of daily financial management and control issues.
See More
Money Markets.

Euromarkets and Foreign Exchange.

The Euromarkets and Global Financial Integration.

Links Between Foreign Exchange and Money Markets.

The International Financial System.

European Monetary Union.

Efficient Markets--or Chaos?

Forecasting the Markets.

Money and Foreign Exchange Mechanics.

Financial Futures.

Interest Rate and Currency Swaps.

Options.

Risk Issues.

Further Reading.

Index.
See More
Julian Walmsley has written The Foreign Exchange and Money Markets Guide, and Global Investing: Eurobonds and Securities and is currently Research Fellow at the ISMA Centre for Education and Research in Securities Markets. Reading University, UK, and Managing Director of Askeaton Associates Ltd.
See More