Electrothermal Atomization for Analytical Atomic Spectrometry
ISBN: 978-0-471-97425-3
484 pages
October 1999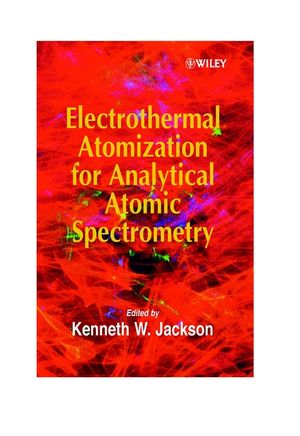 This is a comprehensive and authoritative treatise on all aspects of the theory, instrumentation and practical usefulness of electrothermal atomic absorption spectrometry (ETAAS) and associated techniques. This book reflects the significant changes that have taken place in this popular technique for the accurate determination of metals at ultratrace concentrations in a wide variety of sample types.

This book provides coverage of:

* The evolution of ETAAS

* Heating characteristics of graphite furnace atomizers

* Detailed descriptions of modern instrumentation

* The use of chemical modifiers

* Atomization from solids and slurries

* Other specialized techniques using electrothermal atomizers

* Extensive cross-referencing between chapters

Comprehensive coverage combined with a descriptive style make this a key resource for graduate students in analytical chemistry, researchers in analytical atomic spectrometry and analysts who routinely use ETAAS.
See More
The Chemistry and Physics of Electrothermal Atomization.

Heating Characteristics and Measurement of Graphite Tube Atomizer Temperature.

Instrumentation.

Modifiers in Electrothermal Atomic Absorption.

Atomization from Solids and Slurries.

Applications of Electrothermal Atomic Absorption.

Spectrometry.

Specialized Techniques Using Electrothermal Atomizers.

Future Trends.
See More
"This is an excellent book on electrothermal atomization which will be very much appreciated by analytical chemists as well as analysts involved in routine work with ETV. ... The book is clearly written and contains a wealth of information in a condensed form with many references at the end of each chapter for further reading. ... I would warmly recommend this book to students, analysts and all scientists in the field of atomic spectrometry.", Greet de Loos,The Analyst "This is an excellent book on electrothermal atomization which will be very much appreciated by analytical chemists as well as analysts involved in routine work with ETV.... The book is clearly written and contains a wealth of information in a condensed form with many references at the end of each chapter for further reading.... I would warmly recommend this book to students, analysts and all scientists in the field of atomic spectrometry." — Greet de Loos, The Analyst
See More