Political Theory and Modernity
ISBN: 978-0-631-17034-1
212 pages
January 1991, Wiley-Blackwell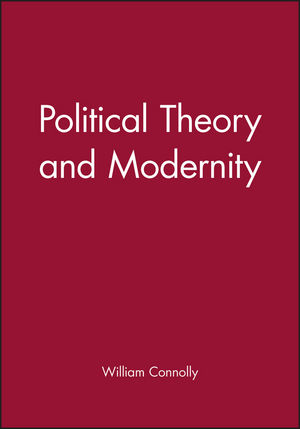 Modernity is marked by acrimonious debate over the form of the good society and the proper shape of politics. But these struggles are set within a frame that supports some arguments and rules other possibilities out of contention. If late-modernity is a time of danger as well as significant achievement, it is necessary to ask: how can we become more reflective about the economies of thought which have governed modern political discourse?
William Connolly clarifies the affinities binding together disparate theorists who have sought to comprehend the shape and prospects of modernity. He reveals how thinkers adamantly opposed to one another at one level implicitly share assumptions and demands at a more basic level; and invites Nietzsche - the thinker who disturbs modern theories by assessing them from the hypothetical perspective of a non-modern future - to expose patterns of insistence inside the theories of his predecessors.
See More
William E. Connolly is editor of Political Theory and Professor of Political Science at The Johns Hopkins University, Baltimore. His books include The Terms of Political Discourse (1974, second edition 1983), Appearance and Reality in Politics (1981) and Politics and Ambiguity (1987), and he co-edits with Steven Lukes the series Readings in Social and Political Theory (published by Basil Blackwell and New York University Press).
See More