Theorizing Museums: Representing Identity and Diversity in a Changing World
ISBN: 978-0-631-20151-9
244 pages
June 1998, Wiley-Blackwell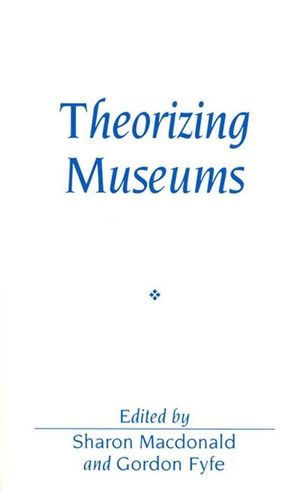 Museums are key cultural loci of our times. They are symbols and sites for the playing out of social relations of identity and difference, knowledge and power, theory and representation. These are issues at the heart of contemporary anthropology, sociology and cultural studies.
This volume brings together original contributions from international scholars to show how social and cultural theory can bring new insight to debate about museums. Analytical perspectives on the museum are drawn from the anthropology and sociology of globalization, time, space and consumption, as well as from feminism, psychoanalysis, experimental ethnography and literary theory. These perspectives are brought to bear on questions of museums' changing role and position in the representation of the nation-state, of community, and of gender, class and ethnicity.
The examples in this book are drawn from different kinds of museum around the world, and include significant controversial and experimental exhibitions; the Enola Gay at the Smithsonian; feminist exhibitions in Scandinavia; the National Museum of Sri Lanka; Victorian art at the Tate; the representation of race at Colonial Williamsburg and of colonialism and identity in Canada.
See More
Introduction: Sharon Macdonald (Sheffield University).

Part I: Contexts: Spaces and Times.

Part II: Contests: Differences and Identities.

Part III: Contents: Classifications and Practice.
See More
The first volume directed specifically at developing social and cultural theorizing of museums
Appeal both to those working in social and cultural studies, and in museums.
See More