Instant Drug Index 2002
ISBN: 978-0-632-04706-2
224 pages
June 2002, Wiley-Blackwell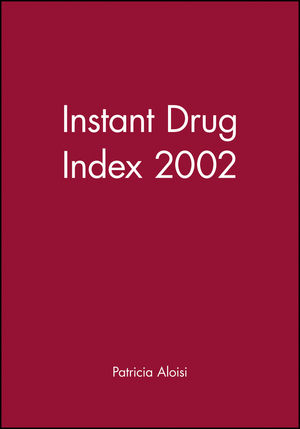 Completely updated and revised, Instant Drug Index, 2002 is the easiest way to find vital information, fast! New to this edition are headings for Immunosuppressors and immunomodulators - used in transplantation, HIV, cancer and other viral conditions.
Drug information that used to take several volumes to locate is in this one handy volume. Plus, the IDI 2002 features the most current drug information available with great reference systems.
· Systems key and Glossary for immediate access to codes and terms
· Proprietary drugs and generic drugs differentiated with two-color text
· Body systems key listing the drugs major actions and/or body systems affected
See More
Index.
Alphabetical Drug Index.
Glossary
See More