Property & Taxation: A Practical Guide to Saving Tax on Your Property Investments
ISBN: 978-0-7303-7552-4
232 pages
August 2011, Wrightbooks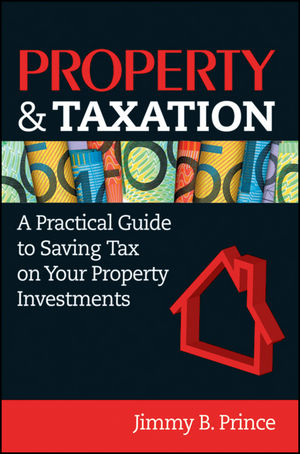 There are numerous tax rules and regulations associated with real estate that you need to comply with and, if you get it wrong, the Tax Office could impose stiff penalties. Fortunately, help is at hand.
In plain English, Property & Taxation explains just what your tax obligations are. Inside you'll learn:
how property speculators and property investors are taxed
which expenses are tax deductible
how to calculate a capital gain and capital loss
about the tax issues associated with owning your main residence and overseas property investments
how negative gearing works
about owning property in different legal structures.
Packed with tax tips, tax traps to avoid and practical case studies, this comprehensive guide will give you the know-how to legally reduce your tax liability — and build your wealth.
See More
About the author vii
Preface ix
1 The Australian tax system and property: removing the mystique 1
2 Property speculator or property investor: why you need to know 17
3 Taxing your property portfolio: the rules you need to follow 33
4 Taxing your capital gains: sharing your good fortune 71
5 This is where I reside and it's all tax free 99
6 Investing in an overseas property: going global 119
7 Bankrolling your property purchases: money makes money 127
8 Six legal ways of owning property: this is how you're taxed 145
9 Keeping proper records and tax audits: Big Brother is watching you 177
Glossary 191
Appendix A: Key tax cases relating to property and taxation 209
Index 215
See More
Jimmy B. Prince is a fellow of CPA Australia and a tax specialist. He is a former lecturer at La???Trobe University and teaches at the Centre for Adult Education. He has authored several investment books including Tax for Australians for Dummies, 2nd Edition and Shares & Taxation, and has worked for the Australian Taxation Office and CPA Australia.
See More