Charting Made Simple: A Beginner's Guide to Technical Analysis
ISBN: 978-0-7303-7576-0
280 pages
September 2011, Wrightbooks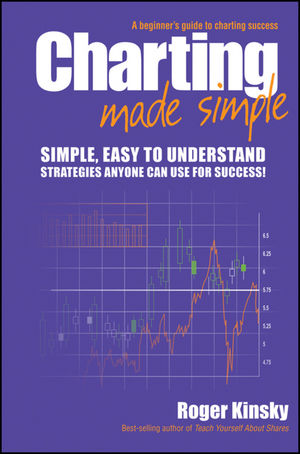 A straightforward guide that answers investors questions and helps them develop their own charting system
The fifth book in the Wrightbooks "Made Simple" series, this book gives investors the answers they need to understand and use charting without the expense of a proprietary program. It explains such commonly used charting tools as the moving average indicator and Bollinger brands and shows readers how to combine tools and techniques into a coherent charting system that works for them.
See More
Preface vii
1 Introducing technical analysis 1
2 Charts 23
3 Trends 49
4 Patterns 69
5 Moving averages 97
6 Moving average convergence divergence 125
7 Momentum 141
8 Relative strength index 155
9 Volume 169
10 Bollinger bands 187
11 Money flow 205
12 Your charting system 227
Appendix: Chart interpretations 255
Index 263
See More
Roger Kinsky is a master's graduate of Sydney University and has more than 30 years' experience trading shares. He trades online and uses technical analysis to self-manage his extensive and profitable share portfolio. He is the author of 10 other books, including the best-selling Teach Yourself About Shares, Shares Made Simple and Online Investing on the Australian Sharemarket, and is a tutor of share investing, online investing and business technology.
See More
Learn more about