Freelancing for Australian For Dummies
ISBN: 978-0-7314-0762-0
200 pages
September 2011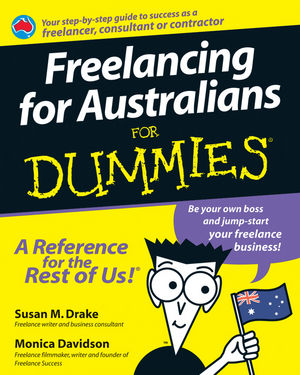 Created especially for the Australian customer!
Your step-by-step guide to success as a freelancer, consultant or contractor
Ready to work on your own terms and in your preferred location? Freelancing for Australians For Dummies provides you with everything you need to make the leap from employee to being your own boss. A total guide to starting and running a freelancing, consulting or contracting business, it provides hard-won expert tips -- whether you want to strike out on your own or kick-start your existing business.
Discover how to:
Form your business and budget your time
Evaluate jobs and projects
Land new business and manage clients
Protect yourself legally
Manage your money and pay your taxes
Stay current in your industry
See More
Susan M. Drake
has been a freelance writer and business consultant for over 20 years.
Monica Davidson is a freelance filmmaker, writer and founder of Freelance Success.
See More