E-book
CliffsNotes Getting on the Internet
ISBN: 978-0-7645-1286-5
144 pages
March 2001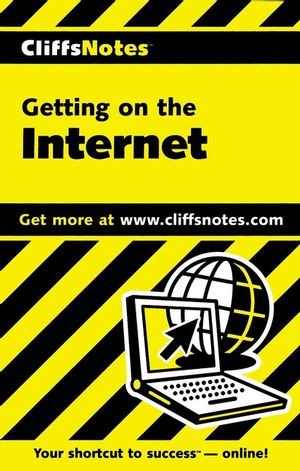 Who has the time to read a 500-page book about the Internet? This quick and concise guide will show you how to choose your Internet service provider (ISP), how to set up your computer, and how to get working on the Web. There's a wealth of information at your fingertips, and this guide will help you become a savvy surfer."
See More
Introduction.

Chapter 1: Making the Connection.

Chapter 2: Using E-mail.

Chapter 3: Browsing the Web.

Chapter 4: Getting the Goodies.

Chapter 5: Using Online Chat.

Chapter 6: Meeting Kindred Spirits.

Chapter 7: Using Internet Audio and Video.

Chapter 8: Avoiding Common Problems.

CliffsNotes Review.

CliffsNotes Resource Center.

Index.

Coming Soon From CLIFFSNOTES.

Buying and Selling on eBay.
See More
About the Author David and Rhonda Crowder were selling hypertext systems back when few people knew what the term hypertext meant. They have been involved in the online community for over a decade. Their Web site designs include the award-winning LinkFinder (www.linkfinder.com) and NetWelcome (www.netwelcome.com) sites, and they are the authors or coauthors of over a dozen books, including Setting Up an Internet Site For Dummies and the bestselling Teach Yourself the Internet.
See More