Red Hat Linux 8 Server
ISBN: 978-0-7645-3635-9
Paperback
768 pages
January 2003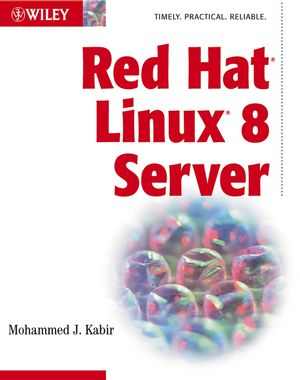 This title is out-of-print and not currently available for purchase from this site.
* Covers new Linux 2.5 kernel features, including Tux Web server.
* Reviews setting up Bind, Apache, MySQL/Postgres, Sendmail/Postfix, Wu-FTPD/Pro-FTPD, servers for intranet/Internet users.
* Discusses sercuring a server using netfilter, firewalls, and tools such as OpenSSL, Open SSH, and more.
* Addresses improvements including ext3 Journaling Filesystems and ReiserFS Journaling Filesystem.
* The CD-ROM includes major open source tools and custom software.