Web Design Complete Course
ISBN: 978-0-7645-3752-3
Paperback
400 pages
September 2003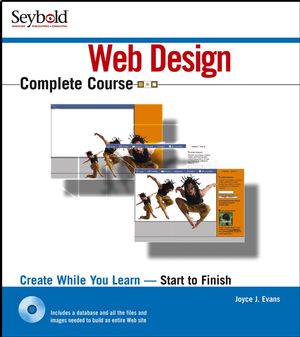 This title is out-of-print and not currently available for purchase from this site.
Do you think you've discovered an error in this book? Please check the list of errata below to see if we've already addressed the error. If not, please submit the error via our Errata Form. We will attempt to verify your error; if you're right, we will post a correction below.
Chapter
Page
Details
Date
Print Run
CD
CD Update


In the CD interface for this title we have made a mistake. When you select "Tutorial Files" the description that appears in the window is for another title. Please except our apology for any confusion that this may have caused. The files on the CD are correct and correspond to the text. For the correct description please either reference the Tutorial Files section of the readme.txt file on the CD or download the Tutorial Files located on the download page.