The Samoyed Today
ISBN: 978-0-7645-6112-2
176 pages
September 2000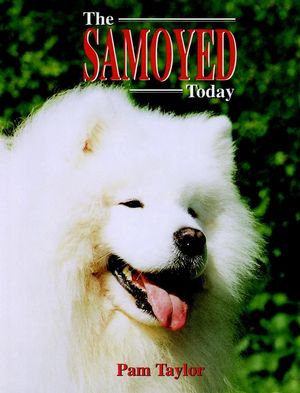 Zakinthos My Dream Girl Del Corno Bianco: An agility competitor based in Italy.
A Howell Dog Book of Distinction
See More
Foreword.

Chapter One: Living With Samoyeds.

Chapter Two: Origins of the Breed.

Chapter Three: The Samoyed Puppy.

Chapter Four: The Adult Samoyed.

Chapter Five: The Versatile Samoyed.

Chapter Six: The Breed Standards.

Chapter Seven: The Show Ring.

Chapter Eight: Record Breakers.

Chapter Nine: Experts' Choice.

Chapter Ten: Health Care.

Chapter Eleven: Breeding a Litter.

Chapter Twelve: Rearing the Litter.

Chapter Thirteen: The Samoyed in Britain.

Chapter Fourteen: The Samoyed in North America.

Chapter Fifteen: The Samoyed Worldwide.

Appendix: Useful Addresses.
See More
Pam Taylor has been involved with Samoyeds for some thirty years -- breeding, showing and judging them. Her Naduska kennel has a reputation for producing dogs of sound temperament and excellent conformation, and she has enjoyed considerable success exhibiting her dogs in the show ring. Pam is an international Championship show judge, and has travelled extensively on judging appointments. She had the honour of judging at Crufts in 1997. Pam has been Secretary of the Northern Samoyed Society since 1979, and was responsible for introducing the Samoyed of the Year competition to the UK. She has written the breed notes for Dog World, Britain's leading canine newspaper, for the last ten years.
See More