Microsoft Flight Simulator 2002: Sybex Official Strategies & Secrets
ISBN: 978-0-7821-2943-4
Paperback
256 pages
October 2001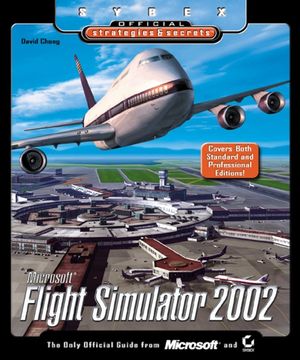 This title is out-of-print and not currently available for purchase from this site.
Do you think you've discovered an error in this book? Please check the list of errata below to see if we've already addressed the error. If not, please submit the error via our Errata Form. We will attempt to verify your error; if you're right, we will post a correction below.
Chapter
Page
Details
Date
Print Run
Combined Errata


Page 209

Top half of page, Destination and Landing lines should be Luqa vs. Malta.

Page 210

Two instances of "Malta" should read 'Luqa"

Page 212

1st Para., 1st word, "Malta" should be 'Luqa'

Page Back Cover

"land a jumbo jet using only instruments, just like the professionals".
We intended the "land a jumbo jet..." blurb to be a skill you would pick up by reading the book and applying the lessons and knowledge gained. Of particular importance for this skill is of course the Navigation chapter.