Mastering Maya 7
ISBN: 978-0-7821-4442-0
Paperback
864 pages
April 2006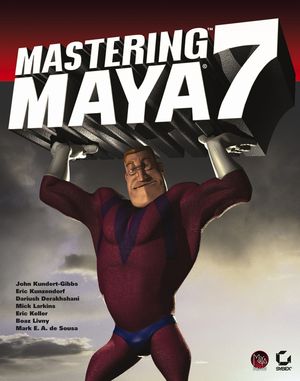 This title is out-of-print and not currently available for purchase from this site.
This official, Alias-endorsed guide offers comprehensive, in-depth coverage of the Maya interface. You'll find:
A Quick Start overview followed by in-depth coverage of the Maya interface and all of the tools for modeling, texturing, animation, and special effects.
Information on of all of Maya's latest features as well as chapters on advanced topics.
Material on Maya Unlimited topics such as cloth, fur, and fluids.
A logical organization that that follows the typical Maya workflow.
Tutorials for modelers and animators from all disciplines.
A CD-ROM with tutorial files and the Maya Personal Learning Edition.
Order your copy today!
Note: CD-ROM/DVD and other supplementary materials are not included as part of eBook file.