Mathematics Assessment: What Works in the Classroom
ISBN: 978-0-7879-0040-3
198 pages
October 1994, Jossey-Bass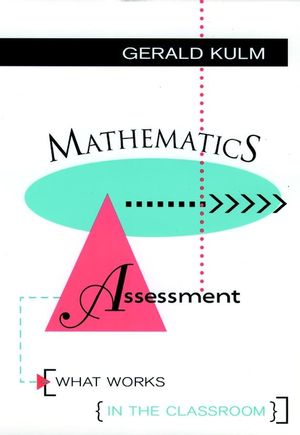 "A thoughtful, idea-filled book for educators confronting the challenge of creating and using alternative assessment procedures. Drawing on years of work with mathematics teachers, Kulm turns the focus on what really works in the classroom. A must read for teachers looking for practical suggestions and potential models as they develop new assessment systems."
-- Thomas A. Romberg, director, National Center for Research in Mathematical Sciences Education, University of Wisconsin-Madison

Kulm offers hands-on guidelines for assessing student understanding of procedures, concepts, and problem-solving, including advice on developing and interpreting assessment tasks, assessing individual and group mathematical activities, using scoring rubrics, developing student portfolios, and more.
See More
BACKGROUND AND PERSPECTIVES.

Purposes and Goals of Assessment.

Assessment and Mathematics Teaching.

Procedural and Conceptual Knowledge.

Problem Solving and Strategic Knowledge.

PLANNING AND DESIGNING AN ASSESSMENT PROGRAM.

Getting Started in Alternative Assessment.

Student Mathematical Products.

Individual Mathematical Performance.

Group Mathematical Performance.

Student Self-Assessment and Affective Factors.

Scoring and Grading Techniques.

CLASSROOM ASSESSMENT MODELS.

Models for Elementary Grades.

Models for Middle Grades.

Models for High School.

Effects of Alternative Assessment in Mathematics Classrooms.
See More
GERALD KULM is director of evaluation for the STEP Mathematics and Science Teacher Preparation Project at Montana State University. He was director of mathematics and science education programs at the American Association for the Advancement of Science.
See More