Enneagram Personality Portraits, Improving Problem-Solving Skills Card Deck- Idealist Thinkers (set of 9 cards), Workbook
ISBN: 978-0-7879-0886-7
64 pages
February 1997, Pfeiffer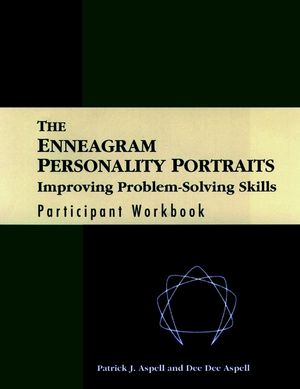 This program translates each style into a mode of thinking so groups and departments can realize the talents at their disposal to accomplish various goals.

Using Enneagram personality styles, this program helps people:


* Recognize their strengths in resolving problems
* Tailor communication style to be most effective in various situations
* Optimize interactions with people of differing styles to deter conflict
* Understand their role in problem-solving processes . . . and more!


This is an excellent tool for furthering process improvement, management skills, team development, and more! Be sure to give each participant a set of reminder cards to use as a daily and spur-of-the-moment reminder of behaviors as they work to improve their problem-solving skills.
See More
Introduction.

Nine Thinking Styles.

Charts of the Nine Thinking Styles.

Focus of Thinking.

Transformation of Thinking Style.

Nine Approaches to Problem Solving.

Taking Action.

Selected Bibliography.
See More
PATRICK J. ASPELL, Ph.D., is a consultant in private practice with his wife Dee Dee in San Antonio, Texas. Patrick earned his doctorate in Psychology from United States International University and his doctorate in Philosophy and S.T.L. in Theology from Catholic University of America. DEE DEE ASPELL, M.A., is a consultant in private practice with her husband Patrick in San Antonio, Texas. Dee Dee earned her master's degree in Clinical Psychology from St. Mary's University.
See More