The Active Life: A Spirituality of Work, Creativity, and Caring
ISBN: 978-0-7879-4934-1
176 pages
August 1999, Jossey-Bass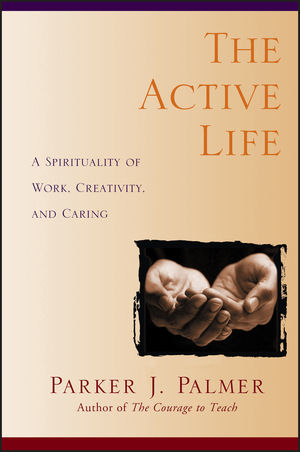 The Active Life is Parker J. Palmer's deep and graceful exploration of a spirituality for the busy, sometimes frenetic lives many of us lead. Telling evocative stories from a variety of religious traditions, including Taoist, Jewish, and Christian, Palmer shows that the spiritual life does not mean abandoning the world but engaging it more deeply through life-giving action. He celebrates both the problems and potentials of the active life, revealing how much they have to teach us about ourselves, the world, and God.
See More
Preface (1999)
1. Spirituality in Action: On Being Fully Alive
2. Action and Contemplation: A Living Paradox
3. "Active Life": The Shadow Side
4. "The Woodcarver": A Model for Right Action
5. "The Angel": Action, Failure, and Suffering
6. "Jesus in the Desert": The Temptations in Action
7. "Loaves and Fishes": Acts of Scarcity or Abundance
8. "Threatened with Resurrection": Acts of Death or New Life
NotesAbout the Author
See More
PARKER J. PALMER Writer, teacher, and activist, Parker J. Palmer is senior associate of the American Association for Higher Education and senior advisor to the Fetzer Institute. In 1998, he was named as one of the thirty most influential leaders in American higher education. Author of such widely praised books as The Courage to Teach and To Know As We Are Known, he holds a Ph.D. from the University of California at Berkeley. He is a member of the Religious Society of FriAnds (Quaker) and lives in Madison, Wisconsin.
See More
Learn more about