Sustaining and Improving Learning Communities
ISBN: 978-0-7879-6054-4
212 pages
June 2004, Jossey-Bass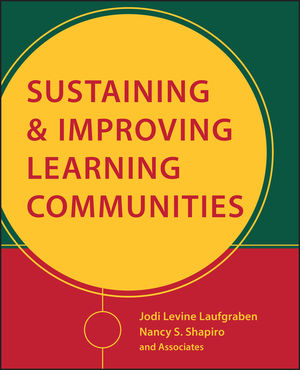 Sustaining and Improving Learning Communities is the long awaited follow-up to the groundbreaking book Creating Learning Communities. The authors continue their exploration of the concept of learning communities as an innovation in undergraduate curricular instruction that allow students to actively participate in their own education, and deepen and diversify their college experience. Jodi Levine Laufgraben and Nancy S. Shapiro address a wide range of topics such as campus culture for sustaining learning communities, learning communities and the curriculum, pedagogies, and faculty development.
See More
Preface.
The Authors.
1. Introduction: The What and Why of Learning Communities.
2. A Campus Culture for Sustaining Learning Communities (Anne Goodsell Love).
3. Planning and Assessing the Curriculum.
4. Pedagogy That Builds Community (Jodi Levine Laufgraben, Daniel Tompkins).
5. Faculty Development.
6. Developing Purposeful and Focused Assessment.
7. Approaching Diversity Through Learning Communities (Emily Decker Lardner).
8. Sustaining Living-Learning Programs (David Schoem).
9. Next Steps: Expanding Our Understanding of Communities of Learning.
References.
Index.
See More
Jodi Levine Laufgraben,
formerly director of First-Year programs and the assistant vice provost for University Studies, is associate vice provost and director of Periodic Program Review at Temple University, Philadelphia.
Nancy S. Shapiro, founding director of the College Park Scholars Program, is the associate vice chancellor for Academic Affairs, at the University System of Maryland.
They are the coauthors of Creating Learning Communities.
See More
Learn more about