Interactive Lectures: A Download from Design Your Own Games and Activities
ISBN: 978-0-7879-7055-0
12 pages
May 2003, Pfeiffer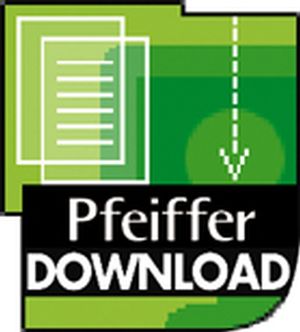 The training method that receives the most complaints and ridicule is the lecture. However, it is also the most popular training method. While the lecture method provides the instructor and the learners with consistency and efficiency, it lacks two-way communication. Interactive lecture formats, facilitate two-way communication. They are highly motivating games; yet they give complete control to the instructor. With their flexibility, you can shift between a traditional lecture and the interactive variety with very little effort.
Objective:
To identify the steps in a process and to explore their application to a personal project.
Group Size: Any number can play. The activity works best with 12 to 30 participants.
Time Required: About 30-45 minutes


Important Information to Review Before Making This Download Purchase
Before purchasing a Pfeiffer Download, you will need Adobe® Acrobat® Reader® Software. If you do not already have it installed on your computer, you may download this free software from the Adobe Web site at Adobe.com.
All Pfeiffer Downloads that you purchase from this site will come with specific restrictions that allow Pfeiffer to protect the copyrights of its products. Just before completing your purchase, you will be prompted to accept our License Agreement. If you do not accept the parameters of this agreement, your credit card will not be charged and your order will be cancelled.
See More
SIVASAILAM "THIAGI" THIAGARAJAN, Ph.D., is director of research at QB International, a company that provides custom-designed interactive learning resources in instructor-led and online environments. Among his long-term clients are AT&T, Bank of Montreal, Cadence Design Systems, Chevron, IBM, Intel, Intelsat, United Airlines, and Liberty Mutual. Thiagarajan has published 40 books, 120 games and simulations, and more than 200 articles. He has made hundreds of presentations and keynote speeches at professional conferences. An international consultant, he has lived in three different countries and has consulted in twenty-one others.
See More