Strength for the Journey: A Pilgrimage of Faith in Community
ISBN: 978-0-7879-7425-1
320 pages
October 2004, Jossey-Bass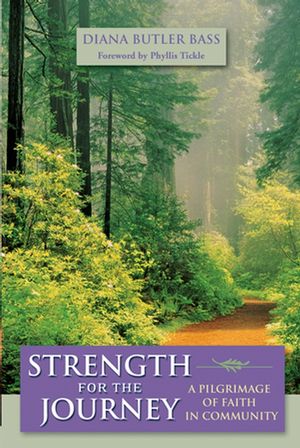 In Strength for the Journey, Diana Butler Bass illustrates the dynamic strength and persistence of mainline Protestantism. While many baby boomers left the church, only to come back later in life, Bass was a "stayer" who witnessed the struggles and changes and found much there that was meaningful. Offering thought-provoking portraits of eight parishes she attended over two decades, she explores the major issues that have confronted mainline denominations, congregations, and parishioners during those years--from debates over women clergy to conflicts about diversity and community to scrimmages between tradition and innovation.
See More
Foreword
Acknowledgments
Introduction: Resurrection: All Saints Church, Pasadena, California 1996 1
Chapter 1 Coming Home: All Saints-By-The-Sea, Santa Barbara California, 1980-1981 21
Chapter 2 Competing Authorities: Christ Church, South Hamilton, Massachusetts, 1982-1987 53
Chapter 3 The Establishment: St. Stephen's Episcopal Church, Durham, North Carolina, 1987-1989 89
Chapter 4 Practicing Faith: Church of the Holy Family, Chapel Hill, North Carolina 1989-1991 121
Chapter 5 Interim: Santa Barbara, California, 1991-1994 153
Chapter 6 The Open Door: Trinity Church, Santa Barbara, California 1995-1997 189
Chapter 7 The Household of God: Grace-St. Luke's Episcopal Church, Memphis, Tennessee, 1997-2000 223
Conclusion: Pentecost: Christ Church, Alexandria, Virginia, 2001 261
Bibliography 285
The Author 291
See More
Diana Butler Bass writes a weekly newspaper column on contemporary religion as New York Times syndicate columnist. In addition to being a popular speaker, retreat leader, and seminary professor, this scholar of American religion serves as director of faith formation at Christ Church in Alexandria, Virginia.
See More