Career Anchors: Self Assessment, 3rd Edition
ISBN: 978-0-7879-8428-1
24 pages
April 2006, Pfeiffer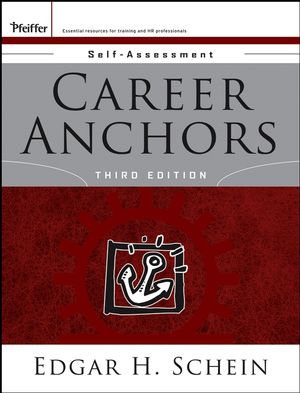 Lead your employees, clients, or students on a career path to success with the new third edition of
Career Anchors
. This edition features:
Three user-friendly products that have been thoroughly updated and redesigned.
An integration of the Career Anchors Self-Assessment with job/role analysis in one participant package.
A more complete Facilitator's Guide that includes job/role analysis.
A new, 4-point rating scale (in the previous edition the scale was 6-point).
Updated scoring instructions.
The Self-Assessment includes the 40-item Career Anchors self-assessment, a short description of the eight Career Anchors categories, and suggestions for next steps. Order your copy today.
See More
Edgar H. Schein is Sloan Fellows Professor of Management Emeritus at the Sloan School of Management at the Massachusetts Institute of Technology. He is the author of numerous books, including Career Dynamics, Process Consultation Revisited, Organizational Culture and Leadership, and The Corporate Culture Survival Guide.
See More
Career Anchors Online
Visit Career Anchors Online, the Web-based version of the industry standard, research-backed program that enables participants to identify their Career Anchors: perceived areas of competence, motives and values related to work choices. Developed by MIT Professor Edgar Schein, Career Anchors Online offers simplified administration and immediate, streamlined results for administrators and participants alike.
See More
Learn more about