Animal Planet The Most Extreme Animals
ISBN: 978-0-7879-8662-9
80 pages
April 2007, Jossey-Bass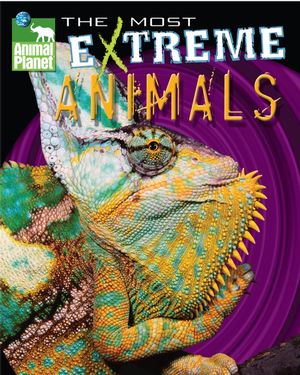 Foreword.
Introduction.
1. Baby, It's You.
2. Family Matters.
3. Survival of the Fittest.
4. Pick Your Poison.
5. Don't Mess with Us!
6. Animal Olympians.
7. Stranger than Fiction.
8. What a Stink!
9. Super Senses, Super Smarts.
10. All About Eating.
11. Horrors!
12. Zombie Jamboree.
Glossary.
Resources to Find Out More.
Photo Credits.
Index.
See More
Animal Planet reaches 86 million households in the U.S. and is among the top 10 media brands in the U.S.  The network's original programming taps into a fundamental fascination with animals providing a diverse mix of programming including original specials, adventure series, sports, and drama.  Some of their well-known shows include Corwin's Quest, Buggin' with Ruud, Austin Stevens: Snakemaster, Pet Star, Animal Precinct, and Mutual of Omaha's Wild Kingdom. Animal Planet's nonprofit partners include the American Humane Society, the ASPCA, the National Wildlife Federation, the Smithsonian National Zoo, and many more.
See More