Cash Flow Planning in Agriculture
ISBN: 978-0-8138-0642-6
203 pages
March 1999, Wiley-Blackwell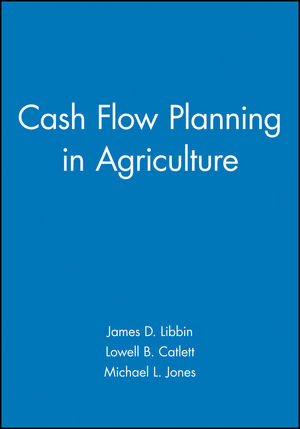 Describes the elements and use of cash flow planning as a vital aspect of economically successful farming
See More
Preface.
.
Part I. Introduction to Cash Flow.
The Importance of Cash Flow.
Relationships between the Financial Statements.
A Cash Flow Plan..
Part II. Plan Components.
Strategic Planning.
Market Planning.
Production Planning.
Purchasing Schedules and Inventory Planning.
Investment, Repair, Debt Service, and Other Expenditure Planning..
Part III. Compilation and Use of a Total Plan.
Putting the Plan Together.
Assessing Risk through Cash Flow.
Cash Flow Monitoring..
Part IV. Limitations and Other Concerns.
Cash Flow Deficiencies, Problems, and Long-Run Projections.
Index.
See More
The primary impetus for this book is that the cash flow budget can be the central focus of all three of the major planning problems – marketing, production, and investment – of a commercial farm or ranch
- Introduction to Part 1

This book will be used to farm management practitioners and undergraduate students in agriculture business, and farm management curricula. The authors are no-nonsense-type farm management specialists who are heavily involved with the day-to-day problems of operating farm managers and with the training of farm management students.

- Dennis R. Starleaf, Professor and Chair Department of Economics, Iowa State University
See More