Equine Pathology
ISBN: 978-0-8138-2334-8
482 pages
May 1999, Wiley-Blackwell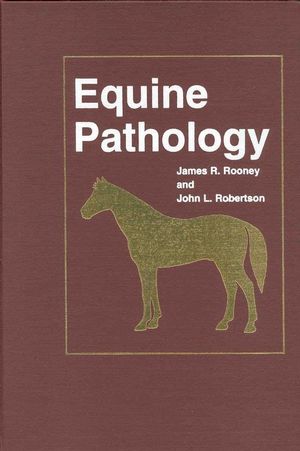 Supplies information on the pathogenesis and morphology of equine diseases organised by major body systems, with diseases discussed by pathologic process and supplemental chapters on related aspects. More than 200 photographs and illustrations enhance descriptions.
See More
Illustrations.
Preface.
Acknowledgments.
Introduction.
1. Cardiovascular System.
2. Respiratory System.
3. Gastrointestinal Tract and Adnexa.
4. Endocrine System.
5. Eyes and Ears.
6. Locomotor System, General.
7. Fore Leg.
8. Rear Leg.
9. Vertebral Column.
10. Stability Theory and Pathogenesis of Lameness.
11. Female Reproductive System.
12. Neonate.
13. Male Reproductive System.
14. Urinary Tract.
15. Integument.
16. Nervous System.
17. Shock.
18. Hemolymphatic System.
19. Autopsy Method.
20. Forensics.
Bibliography.
Index.
See More