What You Need to Know about Strategy
ISBN: 978-0-85708-101-8
294 pages
May 2011, Capstone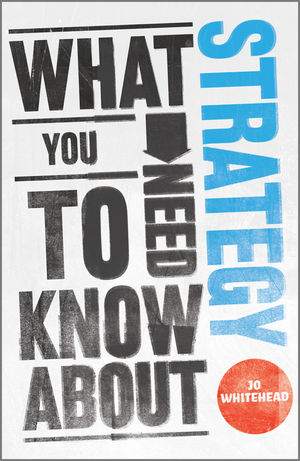 In any career in business, chances are that the time will come when someone will ask you to do a strategy for something.  Too often, this will be a cue for stress at work and sleepless nights. 
What You Need to Know about Strategy shows that it doesn't have to be like this.  Taking you step-by-step through the basics of what you need to know to come up with a great strategy, it shows:
That getting the right answers depends on asking the right questions
Why priorities matter
How to map out your internal and external situation
How to deal with uncertainty
How to make tough choices
What your brain does while you're doing strategy
By cutting out the theory, and focusing on the things you need to know and do to come up with a killer strategy, this book means that you never need to panic again. 
See More
Introduction.
1 – What Is Strategy?
2 – From the Outside.
3 – From the Inside.
4 – Evolution.
5 – Issues and Options.
6 – The Priorities.
7 – Process.
8 – Engagement.
On Your Way.
Acknowledgements.
Index.
See More