The Essential Freshwater Aquarium
ISBN: 978-0-87605-331-7
96 pages
August 1998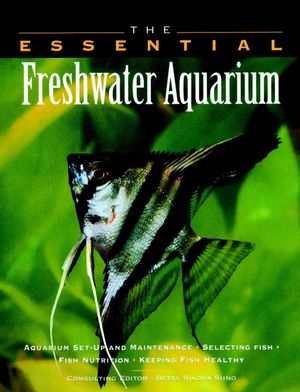 * Aquarium Set-up and Maintenance
* Selecting Fish
* Fish Nutrition
* Keeping Fish Healthy
Owning an aquarium is rewarding and fun! Get all you need to know about setting up a freshwater aquarium, choosing the right fish for you and keeping your fish in the best of health in The Essential Freshwater Aquarium. Special features include professional color photos and expert tips on how to maintain a vital environment for your fish. Learn how to have an aquarium that the whole family will enjoy with The Essential Freshwater Aquarium.
See More
Chapter 1: Fish Fundamentals.

Chapter 2: All About Aquariums.

Chapter 3: A Quality Home.

Chapter 4: Freshwater Fish Families.

Chapter 5: Choosing the Right Fish.

Chapter 6: Fish Nutrition.

Chapter 7: To Good Health.

Chapter 8: Resources.

Chapter 9: Recommended Reading.Index.
See More