Self-Directed Work Teams: A Primer
ISBN: 978-0-88390-057-4
99 pages
April 1991, Pfeiffer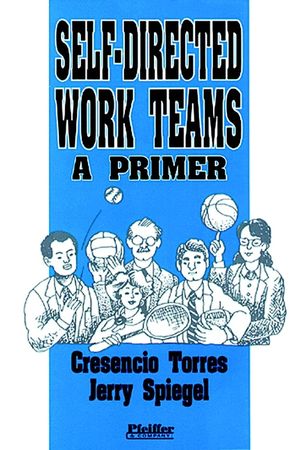 Empowerment is essential!

Self-directed work teams create an environment that empowers employees to contribute to the improvement of products and services. In the face of this challenge, employees experience greater opportunities and greater satisfaction. And they do a better job!

Successful work teams call for a new kind of leadership and a bold new attitude about workforce organization. Self-Directed Work Teams shows how this leadership style changes the role of the supervisor and the way that work is managed.

You'll learn to help workers feel like partners in their organizations by contributing to the improvement of products and services.

Use these guiding principles, working models, key strategies, and action steps to create successful self-directed teams!
See More
Preface.

Introduction.

Chapter 1: What Are Self-Directed Work Teams?

Chapter 2: Selecting the Appropriate Work-Team Model.

Chapter 3: How Self-Directed Work Teams Can Benefit Organizations.

Chapter 4: Implementation of Self-Directed Work Teams.

Appendix 1: Training Outline for Establishing a Work-Team System.

Appendix 2: The Genesis of Work Teams.
See More
CRESENCIO TORRES, is president of Consultants for Change, Inc. of San Diego, California, and has provided training and organization-development services to many Fortune 500 companies and major universities. Dr. Torres has been involved in training programs related to culturally diverse issues for many years. A professional member of NTL Institute, Dr. Torres has conducted training programs attAnded by participants from around the globe. He is the author of articles on diversity development, human resource development, communication skills, and the Neurolinguistic Programming discipline. JERRY SPIEGEL, is president of Lakeview Educational Association (LEA) of San Diego, California, a not-for-profit organization devoted to individual, group, and organizational change. He consults with a variety of organizations in the areas of organizational effectiveness, team building, leadership development, and management of change. Dr. Spiegel has developed training programs, videos and training manuals. He is part-time faculty member of Chapman College and of National University.
See More