Managing Stress
ISBN: 978-0-901715-97-5
132 pages
January 1991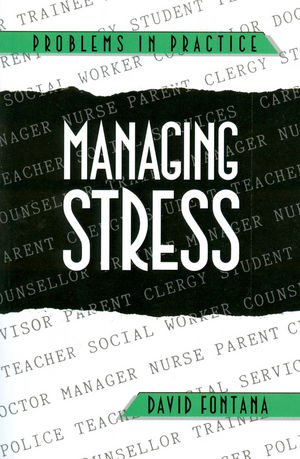 This book sets out to show how, by identifying the precise causes of stress and by developing appropriate responses to them both at professional and personal levels, the individual can cope successfully with stress. Assessing levels of stress, understanding what causes stress, managing the environment and managing yourself are all key elements to this.
See More
1. What is stress?
2. How stressed are you?
3. What causes too much stress? - the Environment.
5. Managing your environment.
6. What causes too much stress? - you yourself.
7. Managing yourself.
8. Conclusion.
See More
David Fontana is Senior Lecturer in Educational Psychology at University College, Cardiff. He has an international reputation as an educationist and psychologist with extensive first-hand experience as a teacher in primary and secondary schools and as a teacher trainer. He is the author of Personality and Education and Psychology for Teachers, and the editor of Behaviourism and Learning Theory in Education.
See More