E-book
Understanding Color: An Introduction for Designers, 4th Edition
ISBN: 978-1-118-00577-4
E-book
272 pages
January 2012
US $54.99

Purchase This E-book
This price is valid for United States. Change location to view local pricing and availability.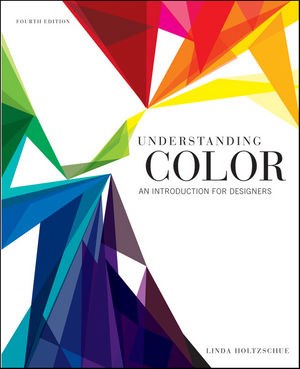 Adobe e-books are read using Adobe Digital Editions. Install Adobe Digital Editions on your PC in order to read or transfer your e-book.
Dedication.
Acknowledgments.
Preface.
Contents.
Chapter 1 An Introduction to Color Study.
The Experience of Color.
Color Awareness.
The Uses of Color.
Color-Order Systems.
Color Study.
Chapter 2 A Little Light on the Subject.
Light.
Additive Color: Mixing Light.
Lamps.
Lighting Level.
Vision.
The Illuminant Mode of Vision.
The Object Mode of Vision.
Subtractive Color: Colorants.
Lamps and Color Rendition.
Metamerism and Matching.
Modifying Light: Surface.
Transparent, Opaque, and Translucent.
Iridescence.
Luminosity.
Indirect Light, Indirect Color.
Modifying Light: Filters.
Chapter 3 The Human Element.
The Sensation of Color.
Threshold.
Intervals.
The Perception of Color.
Physiology: Responding to Light.
Healing and Color.
Synaesthesia.
Psychology: Responding to Light.
Naming Colors.
Color as Language: From Name to Meaning.
Impressional Color.
Color as Words Alone.
Chapter 4 The Vocabulary of Color.
Hue.
The Artists' Spectrum.
Primary, Secondary, and Intermediate Colors.
Saturated Color.
Other Spectrums, Other Primaries.
Chromatic Scales.
Cool and Warm Colors.
Analogous Colors.
Complementary Colors.
Tertiary Colors: Chromatic Neutrals.
Black, White, Gray.
Value.
Value and Image.
Transposing Image.
Pure Hues and Value.
Tints and Shades.
Monochromatic Value Scales.
Comparing Value in Different Hues.
Saturation.
Saturation: Diluting Pure Hues with Gray.
Saturation: Diluting Pure Hues with the Complement.
Tone.
Chapter 5 The Instability of Colors.
The Instability of Colors.
Color Composition.
Ground and Carried Colors.
Placement and Color Change.
Equilibrium.
Simultaneous Contrast.
Afterimage and Contrast Reversal.
Complementary Contrast.
Ground Subtraction.
Color and Area: Small, Medium, Large.
Chapter 6 Illusion and Impression.
Optical Illusions.
Color Illusions.
The Illusion of Depth.
Spatial Effects of Colors.
Transparence Illusion.
Fluting.
Vibration.
Vanishing Boundaries.
Luminosity.
Bezold Effect.
Optical Mixes.
Chapter 7 Color Theory: A Brief History.
Setting the Stage.
The Beginnings of Color Theory.
Color and Controversy.
The Scientifi c Model: Color Gets Organized.
Color by Numbers.
A New Perspective.
Chapter 8 Color Harmony.
In Search of Beauty.
Intervals and Harmony.
Hue and Harmony.
Value and Harmony.
Saturation and Harmony.
Major and Minor Themes.
Some Harmonious Conclusions.
On Beyond Harmony: Dissonant Colors.
High-Impact Color.
The X-tra Factor: Surface and Harmony.
Chapter 9 Tools of the Trade.
It's the Real Thing: Color in Product and Print.
Design Media.
Artists' Media.
Subtractive Mixing.
Tinting Strength.
Color Printing.
Chapter 10 The Medium of Light.
Then and Now.
Images of Light.
Lost in Translation.
The Screen Display.
Color Management.
Color Display Modes.
Presentation: Screen and Print.
Color on the Web.
Web Color Coding.
Emerging Media.
Chapter 11 The Business of Color.
The Color Industries.
Producing Color.
Color Sampling.
Color Forecasting.
Color and Product Identity.
Palettes, Color Cycles, and History.
Traditional Colors.
Infl uences on Palettes.
Glossary.
Bibliography.
Index.
Online Workbook (www.wiley.com/go/understandingcolor4e).