E-book
Surviving Your Serengeti: 7 Skills to Master Business and Life
ISBN: 978-1-118-00859-1
192 pages
February 2011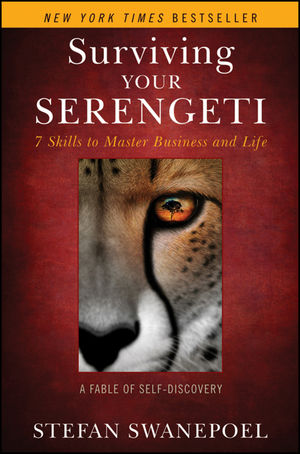 Praise for SURVIVING YOUR SERENGETI
"One of a kind. You'll actually know more about yourself after you read this book."—KEN BLANCHARD coauthor of The One Minute Manager® and Leading at a Higher Level
"Beautifully illustrates nature's basic survival strategies—and how they help you create a sense of meaning and purpose."—SUSAN SCOTT New York Times bestselling coauthor of Fierce Conversations
7 Questions This Book Tackles
1. Are you experiencing a challenge that you wish to overcome?
2. Do you want to discover your hidden survival skills?
3. Do you have a goal you have yet to achieve?
4. Would you like to discover your instinctive strengths?
5. Can you benefit from problem-solving thinking?
6. Do you know someone who has potential to excel?
7. Are you looking for a positive message to share?
See More
Introduction.
Chapter 1 Arrival in Africa.
Chapter 2 The Enduring Wildebeest.
Chapter 3 The Strategic Lion.
Chapter 4 The Enterprising Crocodile.
Chapter 5 The Efficient Cheetah.
Chapter 6 The Graceful Giraffe.
Chapter 7 The Risk-Taking Mongoose.
Chapter 8 The Communicating Elephant.
Chapter 9 Coming Full Circle.
Epilogue The Following Evening.
What Animal Am I?
African Wildlife Foundation.
The Serengeti Plains of East Africa.
Acknowledgments.
About the Author.
See More
Stefan Swanepoel's life has been a "Serengeti journey"—from his birth in Kenya to schooling in Hong Kong and South Africa to running a New York–based global franchise network with 25,000 sales associates in 30 countries. He has served as president of seven companies and two nonprofit organizations. Stefan has authored nineteen books and reports on business trends, real estate, and social media. He lives with his wife and two sons in California.
See More