Servant Leadership for Higher Education: Principles and Practices
ISBN: 978-1-118-00890-4
208 pages
February 2012, Jossey-Bass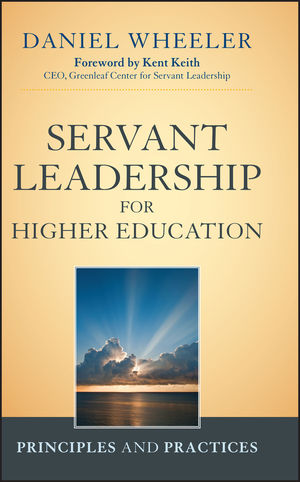 If higher education is to fulfill its mission, the academy must continue to emphasize the ideals of thought, reflection, and development as well as action. This book stresses the importance of understanding that service is a pre-requisite to leadership. This practical book contains leadership principles and strategies and is based on research and best practice. The book is organized around ten principles of servant leadership and how these principles apply to common issues faced in departments and institutions of higher education. The situations addressed are representative so that it is easy to see how the principles apply to other concerns or issues.
See More
Foreword ix
Kent M. Keith
Preface xi
Acknowledgments xvii
Introduction 1
1 Unsuccessful Leadership Models 6
2 Servant Leadership: A Philosophy of Living 13
3 Servant Leadership Principles 26
4 Principle One: Service to Others Is the Highest Priority 34
5 Principle Two: Facilitate Meeting the Needs of Others 48
6 Principle Three: Foster Problem Solving and Taking Responsibility at All Levels 63
7 Principle Four: Promote Emotional Healing in People and the Organization 81
8 Principle Five: Means Are as Important as Ends 93
9 Principle Six: Keep One Eye on the Present and One on the Future 102
10 Principle Seven: Embrace Paradoxes and Dilemmas 114
11 Principle Eight: Leave a Legacy to Society 127
12 Principle Nine: Model Servant Leadership 141
13 Principle Ten: Develop More Servant Leaders 149
14 Care and Feeding of Servant Leaders 156
15 Some Common Questions (Myths) Regarding Servant Leadership 166
Epilogue 171
References 173
The Author 177
Index 179
See More
Daniel W. Wheeler is professor emeritus of Leadership Studies and former head of the Department of Agriculture Leadership, Education, and Communications at the University of Nebraska-Lincoln. Previously he was coordinator of the Office of Professional and Organizational Development at Nebraska. He consults and leads workshops in all of these areas in the United States and internationally.
See More
Learn more about